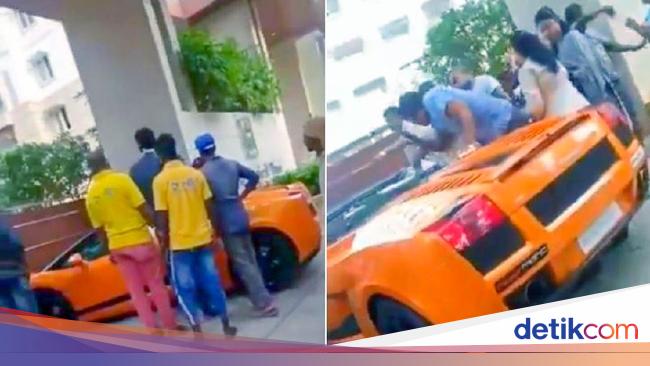 Bangalore –
Driving a super car like Lamborghini, it feels like you will always want to step on the gas pedal deeply. But, should use a Lamborghini car must know the place. Do not even endanger citizens with speeding in public places.
In India, when social restrictions began to be relaxed, not a few users of super cars and high-powered motorcycles began to take to the streets. Last weekend, one of the users of the Lamborghini Gallardo supercar made a tantrum in the country.
Reported Cartoq , a Lamborghini Gallardo owner in Bangalore drove on Sunday morning. He drove the car at high speed and loud exhaust sounds. Because of his behavior, local residents ignited his emotions.
The incident occurred on Sunday morning when Lamborghini's owner was racing on an empty city street. Local residents who are upset with the act of the Lamborghini driver beat the super car user.
According to reports, local residents claimed that he was driving on the highway at high speed and making noise.
The Lamborghini driver was stopped after one of the residents managed to board the vehicle. In the video circulating, seen a resident riding a car while holding the neck of the Lamborghini driver. The mob then gathered and ganged up on Lamborghini drivers.
This incident has been known to the police. It was said, this case was being investigated. The police authorities will take appropriate action against anyone found violating the law.
Check out the video " Burning! Lamborghini Passengers Scattering "
[Gambas: Video 20 seconds]
(rgr / din)
This article was originally published on Detik.com. Please check out their website to support them and their content.
Related posts