Every Woman Is Different
Tetangga, 2 years ago
0
4 min

read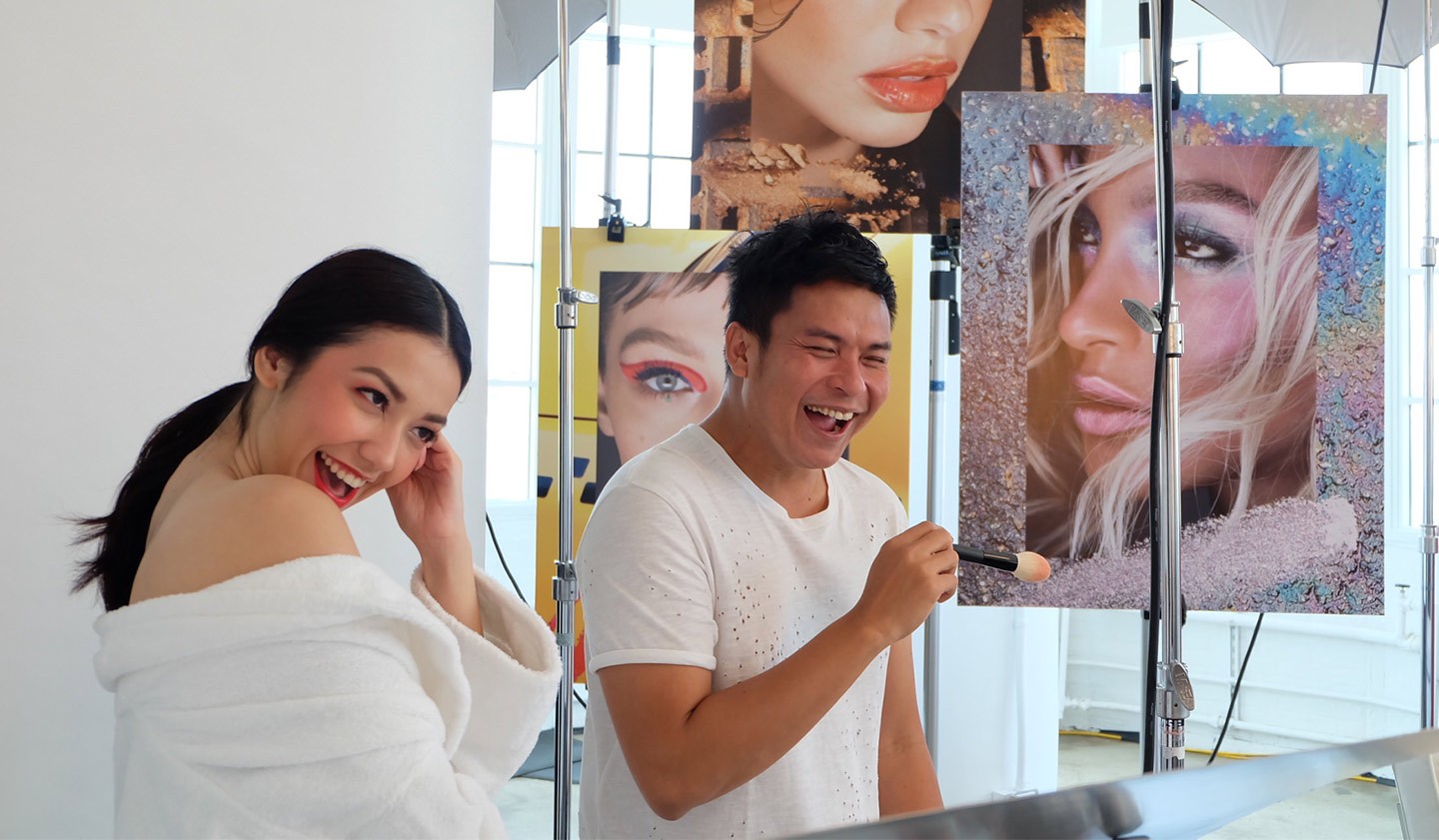 By Ryan Ogilvy
All women have their own uniqueness. They are created differently with different sides of beauty. So that in fact there is not a single woman who is not beautiful. Makeup is just a tool to polish her face a little to make it look fresh. The key to making her face shine and radiating beauty is a happy mood. So actually beauty is how a woman can appreciate what she already has and be grateful for what is given by the Creator.
Beauty is how a woman can appreciate what is already owned and be grateful for what is given by the Creator.
We may often use the word "pangling" during the bridal make-up process. In the past, women often asked for their faces to be "overlaid" so they would look stunning on their wedding day. Usually, women who look "pretty" or very different from everyday life are supported by many factors, not just fantastic makeup . Traditional clothes with all the accessories that give a touch of different colors must be supported with unusual makeup to be supportive. However, in my opinion, "pangling" is not just a result of makeup . "Pangling" can be created from within yourself. If a woman can believe in herself, feel happy from within, her face will look radiant so that it looks pretty even though her makeup is very natural. I believe that my job as a make-up artist is not to make someone different, but to help them feel more confident, appreciate what they have and feel happy. Because when he is happy, the appearance of his face will be pleasing to the eye.
If a woman can believe in herself, feel happy from within, her face will look radiant so that it looks pretty even though her makeup is very natural.
During my work, the concept that I offer to clients is always the same. It's always about natural makeup. Even so, their facial appearance will still not be the same. Because the "canvas" that I touch is different even with the use of the same color. So I always apply a different approach to each person to emphasize the advantages they already have. I will analyze where I need to add up. As much as possible do not make the appearance of one person's face similar to another with trending makeup techniques. I just don't follow makeup trends from time to time. But I am confident enough to create my own trend that upholds the concept of natural flawless beauty . The concept of flawless here also does not refer to eliminating one's imperfections, but to help them be more confident by correcting imperfect parts. Without having to make him into someone who looks different almost as if it is not his real face. And it's not just about finding a different lipstick or blush color but also about making connections and building positive energy within her.
In every make-up session, I make it a habit to converse with clients. Don't just come, make up, then finish. I have to make them feel comfortable with me, relax them and be able to entrust me with their makeup. If they can put their trust in that, then we can create positive energy to each other that can support the whole process and get maximum results. So to earn that trust I always have to rethink the best way to serve everyone. It can't be the same because everyone's character is different. The most important thing is that I give everyone a good attitude.
This means that I do not underestimate any of my prospective clients, even if for example, they don't seem to be potential clients. I will not reject it outright or take it seriously. Being nice to anyone is very important in presenting my identity as someone who works in this service sector. Maintaining the client's trust, not gossiping especially, is no less important than the sincerity factor. Building good relationships must also be accompanied by sincerity. By including sincerity in every conversation, in every praise given, then a sense of comfort is created. In my opinion, when we pretend to be nice and say sweet talk just for the sake of business, it won't make the relationship with the client last long. And when I finished doing make-up and then my client got teary looking at her face in the mirror, smiling and saying thank you, that's where all my fatigue paid off. I am so happy that my work can be well received and appreciated.
This article was originally published on Greatmind.id. Please check out their website to support them and their content.
Related posts