Achieving Life Balance
Tetangga, 2 years ago
0
4 min

read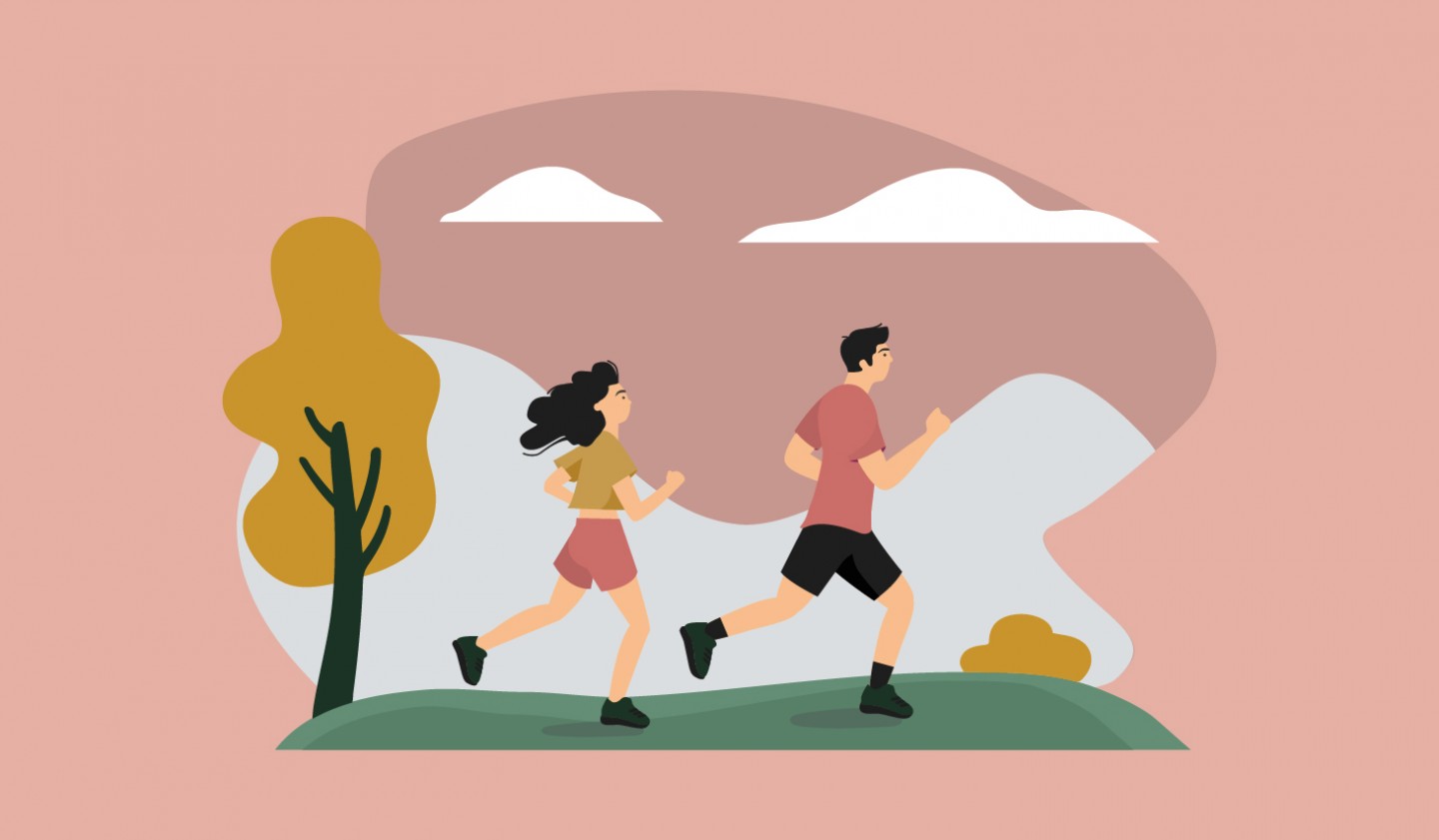 God always has a way of paving a way for someone. In my case, it seems that God is paving the way for me to enjoy running. In the past, I was not someone who liked to run. Long distance running is something I avoid. However, all that has changed since I was appointed by the Indonesian Heart Foundation to be their ambassador, where one of my tasks is to socialize and at the same time invite people to move and exercise. Starting from here I tried to run long distances.
Unexpectedly, an activity that I thought I would not do, turned into something fun. When I run, I feel like I have ' me time ' because as I spur my pace, there are a lot of things to think about and reflect on in my mind. I became a regular at it and in short, I made it a hobby. I am not a professional runner chasing timelines, nor belonging to a particular community because I realize I have not been able to commit time to what normally holds together a community activity. I prefer to go to a solo runner , who enjoys this activity by myself, even though my husband may also join in with me.
Incidentally, my husband is the same age. One time, when we were about to turn 42, we thought about what we would do at this new age. Encourage the thought of running 42 km, or taking part in a marathon that is actually an equivalent distance. I then registered for the Jakarta Marathon and successfully finished it with great satisfaction. Since then, I felt 'addicted' to join the marathon.
I feel sufficient and grateful for what I have and what God has given. I've always thought of it like savings; what God has given me, I must return it by giving something to the people. In line with this, after participating in the Jakarta Marathon, the following year, I was offered another marathon – this time in Chicago – which is one of the six largest marathon competitions in the world. Of course, I also signed up to take part because in addition to running, I had to raise funds to help build a shelter for children suffering from terminal or critical illnesses. With this halfway house, the families of patients in need can stay temporarily free of charge in this place, so they can ease their burden. It didn't stop there, after participating in the Chicago Marathon, I signed up to join the Berlin Marathon. On this occasion, I offered the organizing foundation to raise funds, this time for the cost of distributing vaccines to a number of regions in Indonesia.
What God has given me, I must return it in the form of giving something to the people.
The reason I want to do a marathon is for good. I feel sufficient and grateful to have been given everything by God. Why don't I return this what God has given to someone else in need? For me, everything has to be in balance. Even though my job is in the entertainment sector, I have not forgotten my passion , which is the main thread in the field of children. There is a satisfaction if I can give something to this nation. Therefore, I wrote a book for children that tells about traveling activities.
From all the activities I have, whether writing books, running, my work in entertainment , and also my role as a mother in the family, I always try to balance it all. When in a family, what is important is togetherness. Therefore, even though there are activities, there must still be ' our time ' and ' me time '. Our time means time for family where we all do activities together that must involve communication, so that there is bonding . Usually by eating or playing together at home on weekends. Meanwhile, me time is the time that I allocate to myself, of course when my children are at school or my husband is working, so that I can safely use the available time to do the things that I enjoy. Because, by being able to balance activities in life, we will feel happier.
By being able to balance activities in life, we will feel happier
This article was originally published on Greatmind.id. Please check out their website to support them and their content.
Related posts