Wellness from the Kampung
Tetangga, 3 years ago
0
5 min

read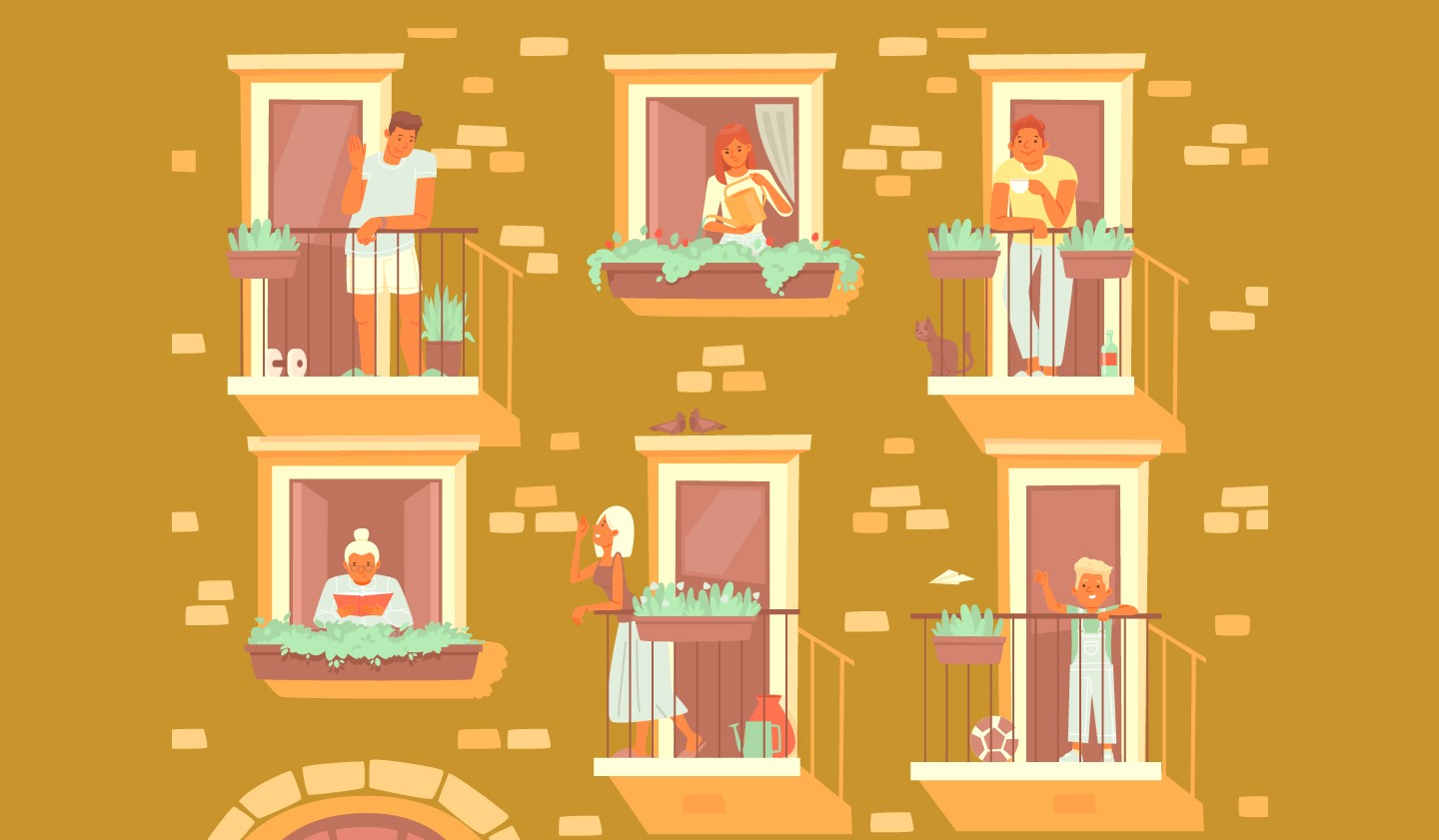 Written by Yu Sing
Nowadays, the development of the world, which is increasingly modern, makes human life more and more separated. Especially with the increasing rate of growth in urban life. Increasingly, urban society is transformed into an individualistic pursuit. For example, the state of Singapore. The government has made a program to build shelters that give people access to social interaction. It is believed that gradually its citizens have become more individualistic, making it difficult for them to have positive social attitudes towards one another. Lowering the value of caring for others. Though human nature is to socialize. Humans need to interact, relate to others, foster tolerance and help each other.
Human nature is to be social. Humans need to interact, relate to others, foster tolerance and help each other.
There is also a study in Japan that made observations on the behavior of rural communities to find out the reasons why they lived long. It turns out that the answer is a simple lifestyle, close to nature, consumption of healthy dishes, and a high level of solidarity and togetherness between individuals. Eating, drinking together, while sharing stories was found to be one of the secrets of their happy life. This is sufficient to show how important the environment is to provide access to live together, to support the true nature of human life.
Unfortunately living in urban areas nowadays is no longer easy for us to get to know each other's neighbors. In exclusive housing, for example, most front doors are always closed, there are not many people passing through the streets, and residents usually carry out their own activities. But let's see how the village atmosphere looks like. The door to the house in the village is usually open with the residents doing activities together. If one of them is short on food, they can easily approach the neighbor and ask to lend them a garlic or two. Tolerance with neighbors is very high. Whenever there is grief or celebration, they can help each other, collect dues for being together. This is the rule of human life: be social, be together, care for one another.
The kampung (village) is not like housing of urban houses. Kampung is a source of life with economic activities that make the residents prosperous. Opening grocery stores, rice packs stalls, markets, to haircuts. Kampung is an independent, adaptable, social life attitude where there is social interaction between communities by presenting the diversity of classes, ethnicity, and even jobs. Kampung is also a living space that gives goodness to the environment. In the context of climate change, those with low social status, living in villages are usually the ones who make a big contribution by saving energy. Their activities are simple, not consuming as much energy as electricity. No air conditioning, small carbon footprint, etc.
Kampung is an independent, adaptable, social life attitude where there is social interaction between communities by presenting the diversity of classes, ethnicity, and even jobs.
In big cities, there are actually many urban villages. The location is very strategic and has great potential to present the real essence of the village. Unfortunately, the urban village is now experiencing environmental degradation. The occupants do not have the ability to build a proper house. The buildings of one house and another are very congested, sticking together, increasing the risk of fire. Green spaces and social spaces for interaction are almost invisible. The problem is again because of the large developers who keep building until the price of land and housing becomes very high. Slowly they seem to be driven out and looking for alternatives to live in areas that are not suitable for habitation.
Corresponding to this fact, Kampung Susun or what I call a 'vertical village' can be a solution. Kampung Susun is an idea to develop a village that is supported by the government. So that there is no interference from private development companies that can sell them at high prices. Kampung Susun is a residence that can develop the standard of living of the lower class people. Of course, it must also represent the atmosphere and scenes in the village in general. So it is different from the concept of flats which are more like western-style apartments. Activities in a flat should have many business places and spaces for interaction. There will even be a kind of market or a resident's house, which functions like a shop, spread across various floors. Later, these spaces will become very open and accessible to the city community so that they become hangout places. Thus, the positive impact is an economic turnover for the people who live there.
The concept of a vertical village itself is designed with a building that is not more than five floors but sufficient to accommodate a number of family heads to live. Of course, at an economical price for those who really have trouble owning a house. This concept is expected to transform the slum village into an attractive, inspirational, ecological and green village. By maintaining village-style life, local wisdom is displayed with the hope that vertical villages in urban areas can even become tourist attractions. Tourists (foreign or local) can visit in order to research or experience life with a village atmosphere even though the building is multi-storey. So the urban village community can have their own tourism business which can improve their economic welfare.
This article was originally published in Indonesian on Greatmind.id. Please check out their website to support them and their content.
Related posts